Healthcare Industry Solutions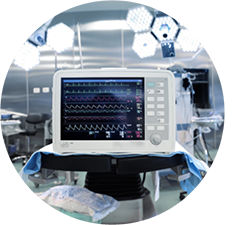 Improve equipment performance. Extend the life of components. Reduce overall costs. Support customer needs. DEX Healthcare Industry Engineering, Manufacturing, Repair and Parts Replacement Solutions work to reduce your costs, decrease failure rates and streamline after sales supply chain operations. DEX provides over 35 years of experience with testing, repair, parts replacement and engineering solutions for medical electronic parts and components.
When replacement parts are unavailable, DEX offers Repair and Manufacturing solutions to increase up-time and protect against equipment failures. Partner with a trusted Medical Parts and Repair services provider to improve your agility and profitability while meeting regulatory requirements.
DEX is ISO certified 9001, 13485, 14001, and warranties quality on all repair and parts services.
Partial Products List
Advanced Input Devices
Cameras
Cassette Link
Cassettes
Chillers
Collimators
Consoles
Control Servers
Controller Boards
Controllers
Digital Cassettes
Electronic & Mechanical Components
Fiber Optic Interface
Film Magazines
Gradient Amplifiers
Hard Drives
Magneto Optical Drives
Monitors (CRT, LCD, LED)
Motor Drives
PCs and Servers
Power Distribution Units
Power Supplies
Pre-Amplifiers
Printers
Probes
RAM
RF Amplifiers
RF Filters
Routers
Servo Amplifiers
Special Medical Keypads/Trackballs
Storage
Switches
System Boards
Tape Drives
User Interface
Workstations