Service Lifecycle Management
Real-Time End-To-End Visibility Into Your Service Operations
The DEX Service Lifecycle Management solution, powered by DEX Systems Software, empowers your entire team by making your data accessible in real-time worldwide, providing the swiftness you need to achieve maintainable value in less time, and successfully compete in a global economy.
---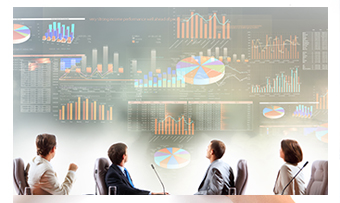 Our Service Lifecycle Management Software provides end-to-end visibility over operational performance and service response by enabling you to manage all your assets from a single system - including warranties, maintenance agreements, and professional services. You need to minimize unplanned downtime so that you can maximize productivity throughout the service life cycle.
DEX Service Life Cycle Management Software gives you the information you need when you need it so you can make financial and operational decisions throughout the after sales supply chain that optimize performance throughout the service life cycle. DEX Service Life Cycle Management software is composed of six modules:
Returns Management
Technical Services
Warehouse Management
Field Service & Asset Management
Business Analytics
Forecasting & Planning
The software can be installed on cloud as a hosted solution or on premise. Our team of experts provides the implementation, training and customization necessary for a seamless integration into your system.
Designed as a complete suite of modular product life cycle management applications, DEX Systems Software help you improve performance, lower IT costs, and get better results. Whether you choose one module, or the entire suite, DEX enables you to gain the benefits of our applications at a pace that matches your business needs.