Procurement Solutions
Automated & Streamlined To Increase Productivity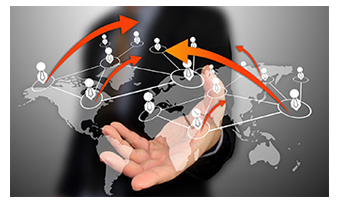 Streamline purchasing processes and adapt to changing business needs with DEX Procurement Solutions. DEX's Procurement Solution enables in-depth controls and automation of purchasing transactions and provides a robust interface for buying professionals to manage the entire purchasing process. Execute transactions without manual intervention, increase productivity, and enforce controls at every step. You can leverage supplier and agreement controls to automate purchase order creation from requisitions and communicate purchase orders to suppliers. This allows you to spend less time processing paper and spend more time discovering and exploiting new savings opportunities.
The benefits of the DEX Procurement solution provides:
Streamline procurement processes
Enforce procurement policies
Improve supply base management
Manage exceptions
Improve visibility
Procurement departments operate as a whole. By definition they operate as part of a purchaser and supplier ecosystem that is subject to constant change. Although DEX Purchasing provides a broad set of capabilities to help you adapt to change we can hone our software to address your specific procurement challenges.
Designed as a complete suite of modular product life cycle management applications, DEX Systems Software helps you improve performance, lower IT costs, and get better results. Whether you choose one module, or the entire suite, DEX enables you to gain the benefits of our applications at a pace that matches your business needs.