Consulting Services
DEX's service organization provides several areas of Professional Services. All are designed to maximize the profitability and quality of Service Lifecycle Management. Consulting services include feasibility studies, process productivity assessments, gap analyses, migration services, project management, executive seminars and custom development. The range of offerings fall under the following general categories:
---
Business Process Refinement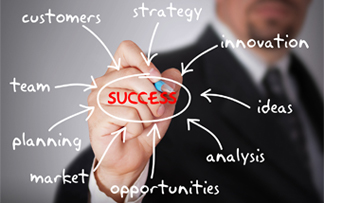 Benchmark existing processes against industry best practices to help enable optimal performance and identify targeted areas for improvement. Our Business Consulting Group leverages the experience of global implementations to create a structured understanding of both current and planned operations - and their impact on the flow of information, inventory, and personnel. Modeling tools and techniques enable simulation of proposed configurations to optimize cash flows, staff utilization, materials management, and asset utilization.
Project Implementation Services
Incorporate tried and proven methodologies based on DEX's 30 plus years of service-centric experience to ensure the best possible installation without sacrificing quality, budget or schedule. Our domain expertise enables us to address aspects of projects that may appear insignificant but can significantly impact success. Project Definition Business Process Design Documentation Application Analysis & Design Functional Team Training Prototyping, Integration & Customization Implementation End-user Documentation & SOPs Training Rapid Go-live.
IT System Integration Services
Leverage DEX's standard applications, Alliance Links & APIs, to tightly integrate DEX's solutions with other key functionality such as ERP systems and order management systems without requiring custom coding. By linking disparate applications, our customers have been able to collapse business process and streamline operations for significant returns. The IT Systems Integration Services Group and our valued Solution Partners help position our customers to maximize the value of their technology investment.