End-of-Life Solutions
In a perfect world, electronic and electromechanical components would perform perfectly long after the high-tech whole units they are designed for reach their obsolescence. In most cases, this ideal is just an ideal.
In today's market, manufacturers must strategically plan for the inevitability of product obsolescence. Component obsolesce creates a considerable challenge to manufacturers, forcing them to allocate time and resources to tackle the complexities of Last Time Buys, or discontinue products that have reached their End of Life.
DEX effectively addresses these complexities by providing two best-in-class options - DEX Last Time Buy and DEX End of Life Solutions. Utilizing 30+ years of expertise, DEX incorporates solutions that help to extend electronic product and component lifespans, improve reliability and reduce overall costs.
---
Last Time Buys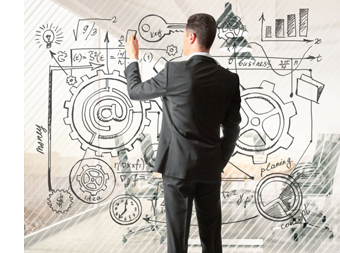 When the Original Design Manufacturer (ODM) ends product production, OEMs are left with the obstacle of identifying an open-market supplier whose products are cost effective and meet stringent quality standards while improving lead times and agility. Ineffective suppliers can adversely affect profitability, customer satisfaction and brand loyalty.
To support Last Time Buy objectives, DEX utilizes a proprietary reverse auction parts procurement application, SupplyItNow™, where more than 4,000 sellers are invited to view DEX purchase demand and price components accordingly. Used in addition to traditional procurement techniques, this application gives DEX the ability to purchase replacement products at the lowest price for our customers.
DEX Last Time Buy Solutions provide you with access to a trusted, professional, open-market supplier with 35+ years of experience in sourcing quality hard-to-find or out-of-production computer, consumer electronics, and other complex technology parts.
End of Life Manufacturing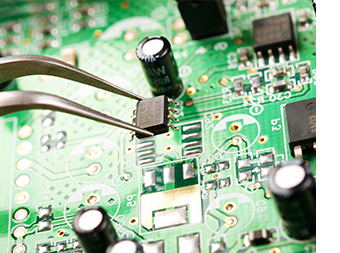 When Last Time Buy options are not viable or cost effective, DEX provides Reverse Engineering solutions that effectively support obsolete and hard-to-find components. In most cases, documentation is unavailable for these obsolete components, prompting for a complete analysis of how a product or component functions and why it fails. DEX's highly-skilled engineering team solves this complex issue by utilizing proprietary systems to evaluate each product and then providing a comprehensive remanufacturing plan that includes detailed documentation and quality improvement recommendations.
DEX EOL Solutions provides best- in-class Reverse Engineering competencies to deliver design upgrades and innovative, manufactured alternatives for obsolete components. These solutions not only extend electronic product and component lifespans and improve product reliability but are a lower cost option to procuring hard-to-find replacements.
DEX Engineers utilize reverse engineering proficiencies to design effective solutions for implementing product upgrades or designing innovative, next-generation products.
Reverse Engineering & Manufacturing — Design upgrades and innovative, manufactured alternatives for irreparable components through state-of-the-art design techniques, standards-based processes, and extensive analysis tools
Remanufacturing & Rebuild — Product refurbishment, to like-new condition, employing cost effective repair or replacement of parts and components to maximize product life expectancy and eliminate waste resulting from obsolete or unusable parts