Order Management
Minimize Costs. Maximize Profitability.
Most customers have unique order requirements whether they are for regular recurring orders, special pricing, delivery instructions, or billing requirements. Not only do customers want you to accommodate these unique needs but they also expect everyone they deal with in your organization to know their preferences.
---
Specifically, customers want reliable information about products and delivery schedules from salespeople who are familiar with who they are and how they want their orders processed, no matter whether they place orders via internet storefronts, customer self-service systems, EDI, phone, fax, or in person. DEX Order Management solution solves this complex order scenario in a way that minimizes order entry costs, exceeds customer expectations, and ensures order profitability.
The DEX Order Management solution allows the creation of an integrated and seamless process by providing the following capabilities:
Accurate capture of customer orders across multiple channels
Streamlined orchestration of order details for seamless fulfillment execution
Communication of order status information to customers throughout the order lifecycle
Efficient shipment planning and confirmation
DEX Order Management solution will allow companies to realize the following benefits:
Enhanced customer experience through selection of the right product at the right price, accurate order information and automatic order status updates from fulfillment systems to multiple channels
Reduced operational costs through faster order entry, reduced order errors and reduced manual steps for fulfillment processing
Increased revenue through targeted cross/up selling, margin maximization and faster order fulfillment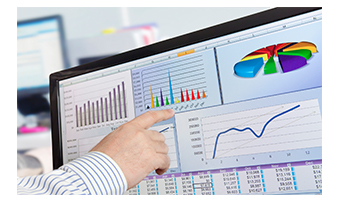 DEX OMS provides functionality with the flexibility to customize, automate, and integrate directly into your existing systems and has full lifecycle support for order management across all sales channels. The workflow is complete from multi-channel sales origination and quoting through automated payment processing, order processing, shipping management, drop-shipping, and fulfillment. DEX's inventory order tracking system assures stock levels in tight control based on order flow. DEX OMS provides visibility into real-time status and editing of orders. From inception through processing, modifications, and fulfillment, DEX saves time and costs by streamlining order management process.

Designed as a complete suite of modular product life cycle management applications, DEX Systems Software helps you improve performance, lower IT costs, and get better results. Whether you choose one module, or the entire suite, DEX enables you to gain the benefits of our applications at a pace that matches your business needs.