Our Mission, Vision, Values - Employee & Customers Satisfaction
DEX's Mission, Vision, and Values sets us apart from other manufacturing and repair companies as they are built around our employees and customers, they are the foundation of our strong knit corporate culture. We believe these principles have contributed to our success in renewable, medical, consumer, and industrial manufacturing, and have guided us in challenging situations. As a global leader in the manufacturing and repair services industry, DEX practices these shared ideals and recognizes that our unwavering loyalty to our Mission, Vision, and Values is our road map for continued success.
---
DEX is a manufacturing and repair company comprised of great people who act with high integrity and are respectful to each other, our customers and our partners. At DEX, people are empowered and fully accountable, acting with discipline toward processes and standards that offer significant value to our customers. We are focused on investing in the development of our employees worldwide, supporting the communities where we live and work, and reducing our impact on the environment. DEX employees are highly skilled in a wide range of trades from mechanical and electrical engineering to electronic remanufacturing and are prepared to take on any task with efficiency and skill.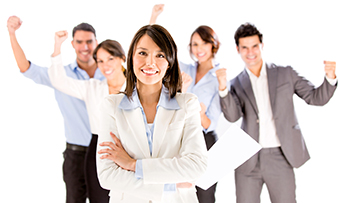 DEX aims to exceed customers' expectations through extraordinary customer service delivered by engaged and empowered employees. We challenged ourselves to have every plant manager ISO certified and have an extensive continuous improvement program in place. We strive to be the leading manufacturing and repair service provider with best-in-class capabilities and continually drive for flawless execution.
DEX's Voice of customer initiatives ensures that feedback is heard, documented and addressed throughout two different modes – Quarterly Business Reviews with our customers and semi-annual surveys sent by our sales staff.