Today, most industries are focused on the "next big innovation," making it easy to forget the cost savings potential in applying top-tier engineering solutions to aging technologies. DEX innovative solutions work to extend the OEMs intended lifecycle. DEX provides an extensive range of value-add engineering services that complement our complete end-to-end supply chain strategy - all of which are proven to reduce cost and accelerate time-to-market.
---
Product Design and Development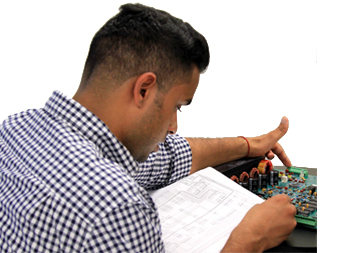 Our expert engineers provide a full-service product development and design services that enable our customers to realize their product engineering ideas from concept to final production. Having partnered will companies of all sizes, from Fortune 500 enterprises to small startups, DEX development and design teams offer experienced, innovative, unique solutions to answer our clients' product engineering needs. Our experts are available to take control of a project, driving the process from beginning to end, or DEX Development and Design engineers can partner with your business to assist and support your process endeavors in the stages when you need it most.
Reverse Engineering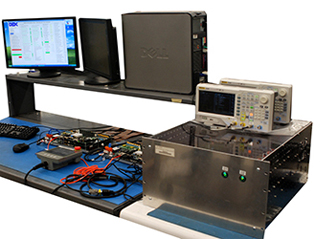 DEX has extensive experience in the field of reverse engineering products from the Medical Technology to Renewable Energy, Retail, Telecommunications & Networking, Semi-Conductor, and Computer industries. Reverse engineering allows enterprises to analyze, update, and improve upon high-tech products without having to revisit the entire engineering design process, saving our customers time and money and yielding a greater quality of product. Some of the benefits of reverse engineering solutions are product optimization, data capture, improved documentation, and management of legacy equipment. DEX's engineering experts can convey those benefits to your enterprise, saving you time and money in your manufacturing process.
Test Development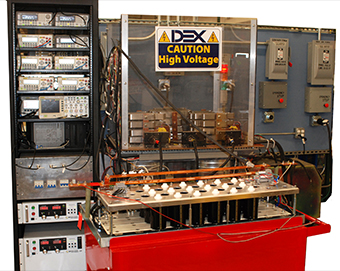 To ensure industry-leading, superior quality products, DEX has developed an "End-to-End Test Strategy" focused on delivering the lowest total cost of ownership to our customers. From design to New Product Introduction and volume manufacturing through the end-of-life phase, a properly defined test strategy allows our customers to maximize their return on investment and minimize their test-related costs. When DEX creates a custom manufacturing processes for a specific component or product, we ensure that the test strategy and techniques are an integral - and cost-effective - part of the overall solution. Test is a critical tool in delivering a successful manufacturing solution and product to market.
Failure Analysis & Reliability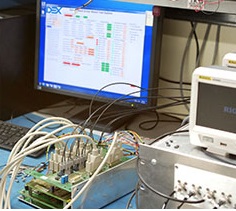 DEX is one of the few Service-Lifecycle companies that can offer a complete set of well-equipped, in-house test, measurement and failure analysis laboratories that are strategically located in the United States, Europe and Asia. Our capabilities play a valuable role in design verification, product and process improvements.
Failure analysis
Signal integrity
High-frequency measurements
Material characterization
Thermal and reliability testing
Environmental and mechanical testing
EMI/EMC testing
LED testing